Popular products
Popular products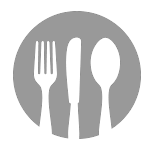 Slimmer Trimmer
Watermelon | Pineapple | Apple | Ginger An elegant juice blend to cleanse your body, so you can lose weight and feel great. Detoxifier, Fat Burner, Boosts Metabolism, Heart Health - Improves Circulation, Digestive Support
Alto (16oz)

₱155.00

Grand (Bottle 600ml)

₱225.00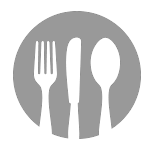 Radiant Glow
Orange | Carrots | Pineapple | Coconut Water A melange of beautifying foods to make you glow from the inside out! This blend detoxifies, nourishes & heals the body on a cellular level. Beauty Tonic: Hair, Skin, Nails Eye Health & Better Vision, High in Vitamin A & C, Rich with Antioxidants, Longevity: Anti-aging
Alto (16oz)

₱155.00

Grand (Bottle 600ml)

₱225.00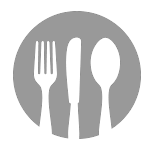 Royal Flush
Beet | Apple | Celery | Pineapple | Coconut Water | Orange | Moringa. A majestic fusion of beets, veggies and fruits, fully designed to help flush out the body's largest internal organ: the liver. The liver deserves regal status and rightly so it is one of the main organs of detoxification. Truly the life of the party, did you know that the liver breaks down 90% of the alcohol in your body? Flushes Out Toxins, Blood Purifier, Promotes Blood Sugar Balance, Immune Support, Energizer
Alto (16oz)

₱165.00

Grand (Bottle 600ml)

₱235.00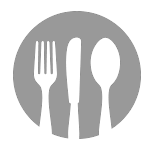 Cancer Killer
Guyabano| Moringa | Apple | Banana | Calamnsi -A rejuvenating tonic combining quality cancer killing nutrients to assist the body with regeneration. Guyabano - Along with its cancer inhibiting properties, guyabano greatly assists in the process of detoxification and elimination. A phenomal source of antioxidants, and immune booster & an energizer, Guyabano truly is a formidable superfood! Apple - They have numerous qualities which help to reduce the risk of cancer. Their high antioxidant activity, anti-inflammatory properties and dense phytonutrients all assist in the prevention of disease.
Alto (16oz)

₱165.00

Grand (Bottle 600ml)

₱255.00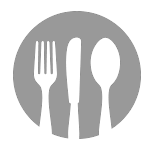 Body Builder
Moringa | Cashews | Mango | Banana | Water Spinach | Coconut Water - A powerful fusion of plant based protein and superfoods to speed up muscle recovery. Cashews - Other than a great source of protein, cashews are packed with essential elements such as copper, magnesium and zinc. These nutrients support blood flow, brain function and help to keep strong and healthy bones. Moringa - One of the highest protein sources of any plant studied on the planet. Moringa leaves contain all the essential amino acids which help to heal and restore the body. What's more, this superfood is a fantastic source of iron, containing 25 times more iron that that of spinach!
Alto (16oz)

₱165.00

Grand (Bottle 600ml)

₱255.00