Get the party started: drinks and snacks guide
Balloons and entertainment matter, but the most important element of planning a party is choosing the perfect party drinks and food. You also need to make sure you order enough to keep the guests happy! The good news is you can pre-order drinks and snacks from a wide range of foodpanda shops, covering every base on a single, easy-to-use platform. Make sure your alcohol delivery and snacks delivery includes everything you need to get your party off with a bang. Here is a guide for you to start with! Getting the beers in
Possibly the most important element of any party is ordering plenty of beer. Loved by almost everybody and low enough in alcohol that party-goers can enjoy it without getting too intoxicated, it's essential that you have enough beer. If you're ordering it to be delivered just in time for the party, then choose a store that delivers beer already chilled to your house, such as Drinkies which specialises in cold beer delivery and sells a wide variety of beers by the box.
Wine: red, white and bubbles
To cater for the wine-drinkers, make sure you have a good selection of wine available. Include a range of red, white and sparkling wine in your wine delivery order. Be sure to chill the white and sparkling well ahead of time. There are plenty of shops that deliver wine to your home, the perfect solution for a party. The wine experts as Sommelier Selection sell one of the biggest ranges of quality European wines in the Philippines. If you know you have wine connoisseurs attending your party, then this is the place to order from. Whilst Sommelier Selection has an incredible range of quality wines, which are perfect for sophisticated parties, you'll also find a good choice of more affordable wines from Bottle Boy Delivery which also stocks beers and spirits.
Spirits & Mixers
Not essential for family-oriented or daytime events, but paramount for parties that are likely to go on till the early hours, spirits delivery will ensure your party is a hit. A basic selection should include vodka, rum and gin which are enjoyed as long drinks (with a mixer), as well as brandy and soju which are consumed neat and something which can be enjoyed as a shot, such as tequila. A wide selection of spirits is available from Boozy. Boozy also offers specialist liquor delivery which includes German Jägermeister, Italian Aperol and Mexican Kahlua, all of which will delight your guests. Remember to buy the necessary mixers such as tonic, soda water and ginger ale.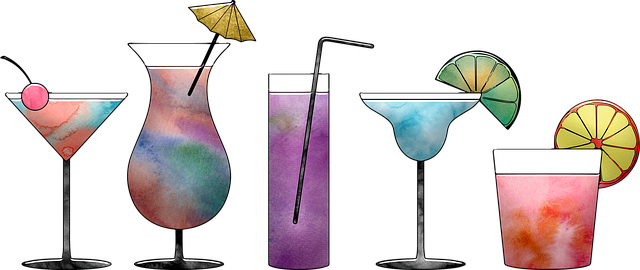 Soft Drinks
When you order drinks online, don't forget the soft drinks, not just for any young attendees but also for those that are driving or who simply prefer not to drink. The easiest place to buy a variety of soft drinks is 7-Eleven where you get everything from sodas to water, iced tea, juice and energy drinks.
Party Snacks
Giving a small token of appreciation to your guests from attending your event is always a nice touch. It doesn't have to be fancy or expensive, and you can also include something that can be kept as a keepsake (hand-held fan, button badges, you get the idea). Looking for something simple and sweet? Chocolate bars, candy or soft buttery cookies can be the perfect party favours for your guests to bring home.Unless you are serving a full, sit-down meal or a catered buffet, you will need to provide a decent spread of snacks - the ultimate in party food. A party without snacks can easily descend into drunken chaos as guests have nothing to soak up the beer and wine! Crisps, kropeck and nuts are the go-to party snacks and can be ordered from 7-Eleven, Assi Fresh Plaza or 24/7 Mart along with your soft drinks order.
If you want the highest quality snacks, order from UK brand Marks & Spencer's, which sells top rate biscuits, crackers and crisps. Longer parties and especially ones that take place in the day may require a little heavier snack-ordering to fill hungry tummies. In this case, the US-style chain Taters has an excellent finger food menu that includes popcorn, nachos and onion rings. Subway Mart will also deliver hot sandwiches until 8 pm if you need to make any last-minute order.
Birthday and celebration cakes
If your party is a birthday or anniversary celebration your guests will expect a cake. The excellent Goldilocks serves a range of yummy cakes including brownies and chocolate cake. If you need food in a hurry for hungry guests Goldilocks also serves a range of ready-to-eat rice meals
Party supplies
Many of the grocery delivery services on foodpanda shops also stock the other important things you need for a party. This includes ice, to keep the wine and beer chilled, and of course cups and plates too.
Careful planning means your guests will neither go hungry nor thirsty, which means you can get on with enjoying the party. Many drinks and snacks vendors take pre-orders for booze delivery, so you can be ready to roll when the first guest arrives.
Back to the guide
Start Shopping
---
You may also like: