Meal prep tips for fast, healthy eating
Breakfast, lunch and dinner in a hurry? It's easy to create healthy, tasty meals when you order fresh ingredients or yummy treats and snacks for that Friday night binge - online! Skipping the queues and ordering just picked, high-quality ingredients is the next level of easy home cooking. Creating satisfying dishes is that much easier when you get all your fresh fruits, vegetables, beef and poultry, cheeses and dry ingredients delivered to your door.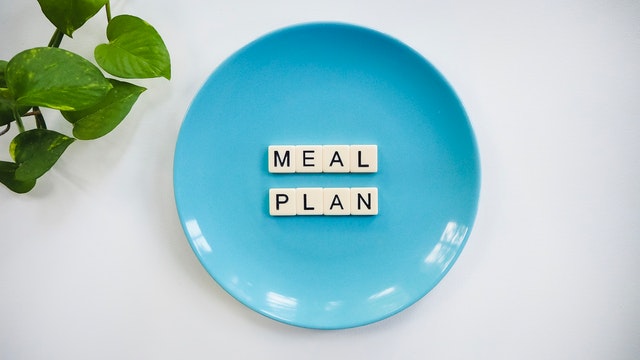 Photo credit: Vegan Liftz
5 clever tips for ordering groceries online
1. Order early
Planning ahead means you will have everything on hand when you are ready to cook. If you're planning a delicious breakfast, order the day before but make sure to ensure maximum freshness of ingredients like salad vegetables and dairy products. Many delivery services offer estimated delivery times to help make planning your delivery so much easier. Frozen Siomai Mart sell prepared traditional dumplings, meat, seafood and chicken. Pork and shrimp, Japanese, tuna, chicken, beef and Sharksfin siomai can be ordered direct to your door while Abundant Harvest offers home chefs an abundance of fresh items to purchase online including snacks, sandwiches, special deals and an array for fresh goods including fresh, organic eggs, potatoes, carrots and other root vegetables, tomatoes, lettuces and corn, broccoli and cabbage.
Tropical fruits for smoothies and fruit salads, and citrus fruits are all on the menu for fast delivery. Abundant fresh garlic can be used to prepare your favourite adobo sauce and lemongrass stuffing will transform your lechon roast this weekend.
2. Order fresh and frozen
When getting fresh items delivered to your home, don't forget to ask about items that can be frozen as well. From fresh frozen pastry, and seafood to pork and pork belly to prepare tasty roasted lechon belly, served with green vegetables and rice, the goal is to take the stress out of meal preparation by having a wide variety of fresh and dry ingredients, fresh or frozen meats and beverages on hand. This means you can relax and make your meals with the least stress possible. You can plan your meals in advance and order the exact ingredients you need every week.
3. Buy to suit your unique needs
Some online stores offer holistic health options with organic produce or vegan-only ingredients. There are other options that focus on athletes and eating for sports and event training. Most aim to help their customers eat better, faster, and even lose weight. Some vendors provide boxed ingredients that are specially created for people who have minimal time but love to cook. In this case the ingredients are prepped and ready for you to boil, saute or stew.
Party entertaining is easy with boxed combos from Sibyullee Unlimited Korean BBQ Mart. Their KBBQ party kits are pork and chicken, beef and pork, beef pork and chicken combos which are ideal for parties. The party packs include marinated and fried meats, rice, side dishes, dips salads and serve 2-3 people. You can also opt for beef, pork and chicken party packs, fried chicken rolls and order extra drinks for the occasion.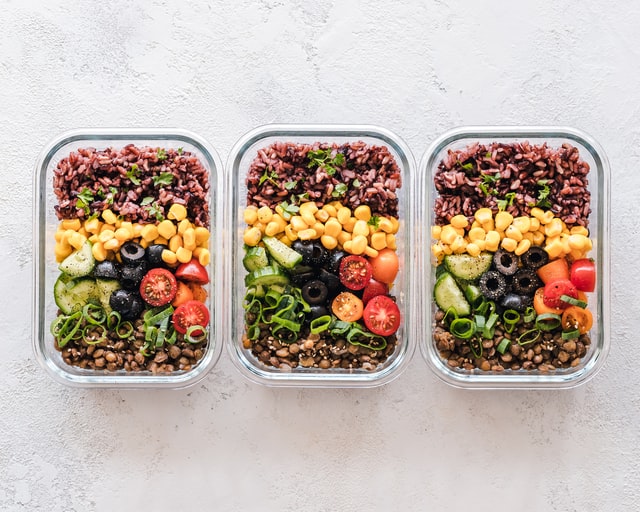 4. Consider food groups
A successful and nutritious meal plan should incorporate whole foods, such as vegetables, legumes, fruits. Excellent locally grown options are available from
Zagana.
They supply vegetables and fruits direct from farmers in the Philippines to your door. From onions, calamansi and chili peppers for your tasty pork sisig to a blissful veggie pancit you will find what you need at Zagana.
The company aims to uplift local farmers and improve the health of local people with healthy meal ingredients so there is a social element to the enterprise. Future Fresh offers a range of fresh produce items suitable for American, Asian, Chinese and international cuisine. Produce is sourced from local farmers, ensuring better freshness and higher quality than imported varieties, and a more competitive price. The range is exactly what you need if you are preparing fresh, crunchy salads, juicing and side dishes for main meals. Produce is delivered within hours of being harvested.
5. Keep the pantry well-stocked
Making sure your pantry is well-stocked with the important daily staples and meats helps to remove stress from your daily meal prep. Items every cook should have on hand include a supply of commonly used foods like rice, corn and sweet potatoes. Legumes like batao, and patani and rice beans. Canned goods like corned beef and fish or legumes can also be useful. Good quality oils are essential to have on hand. For baking, make sure you have flours, baking powders, cornstarch, and pastry on hand. Fresh Mart, Maybunga offers super-fast delivery to your home or office of local and imported goods. You can buy beverages, including soft drinks and juice, bread and crisps, dairy items, ingredients for your weekend bread and biscuit baking and meal staples like noodles!
Walter Mart are suppliers of traditional Filipino foodstuffs, beverages, snacks, sandwiches and meat. Here you will find an excellent variety of pork products, including Lechon, prawns, a range of mineral waters and fruit juices and your favourite, flavoured, spicy and green teas. They also supply energy drinks, UHT milk, chocolate drinks, coffee, breads and party supplies and baking ingredients, noodles, sugars and herbs and spices.
Marks and Spencer have long been a trusted supplier of fresh foods and other grocery items. A good variety of beverages, imported products, snacks and sandwiches are available for online order and delivery. They also sell still water, fruit, flower and herbal teas, coffee, nuts, crackers, chocolate bars, canned seafood, cereal and offer special monthly deals for online shoppers while Shop N Bag Matina, Aplaya has everything you need for a weekly or monthly shop including alcoholic beverages, mother and baby products, snacks, chocolates and sweets and household items. There are also health and wellness products, frozen foods, products for cooking and baking, party supplies and tobacco products.
Back to the guide
Start Shopping
---
You may also like: