Chinese New Year in the Philippines: food and more!
Chinese New Year is a most anticipated festival celebrated with great enthusiasm by both Chinese Filipinos and Filipinos. Chinese New Year 2021 is on Friday, 12 February. The special event marks the start of Spring and the beginning of a new year based on the lunar calendar, which follows the cycles of the moon. As the season approaches, Filipinos flock to Chinatown, an area decorated with red lanterns and decors, and watch Lion and Dragon Dance performances. Hence, it is the epicentre of the Chinese New Year celebration in the Philippines, where shoppers buy Chinese food and goods.
Chinese New Year in the Philippines: origins & traditions
Chinese New Year, also known as the Lunar New Year or Spring Festival, is celebrated across China and Chinese communities worldwide. Although the Chinese community make up around 5% of the Philippine's population, the Chinese influence is present in many cultural aspects of the country. It is not surprising to see all Filipinos joining in the food and festivities in Chinatown. Moreover, fireworks or firecrackers would light up the sky and make loud noises to symbolise driving away bad luck, evil spirits, and the mythical monster, Nian.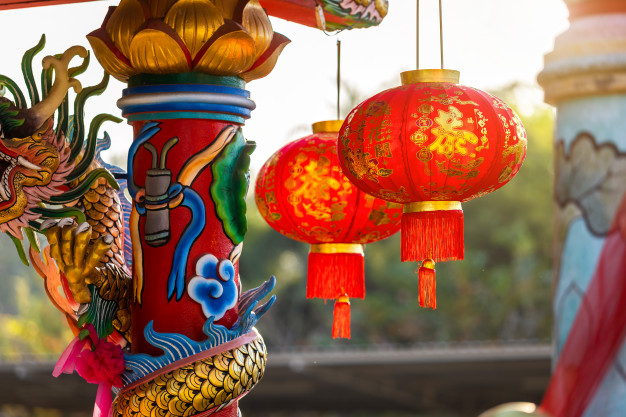 ---
Pancit - Longevity Noodles
During Chinese New Year, uncut noodles are served to symbolise longevity and long life. Pancit or pansit, refers to "noodles", which are staple dishes at any celebration in the Philippines. Traditionally, longevity noodles are made of wheat flour, but it can be substituted according to taste. Popular noodle dishes include pancit canton and pancit bihon.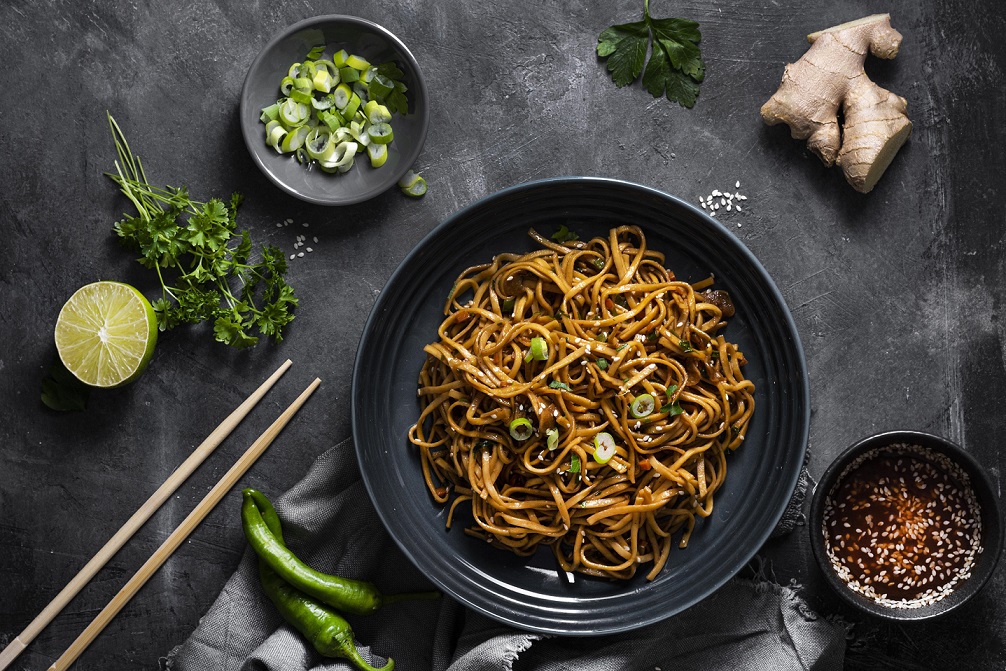 order now
---
Lumpia - Spring Rolls
Lumpia are spring rolls or egg rolls that are popularly served during Chinese New Year. This is because of the golden colour and shape resembling gold bars. Thus, the dish symbolises prosperity and wealth for the coming new year.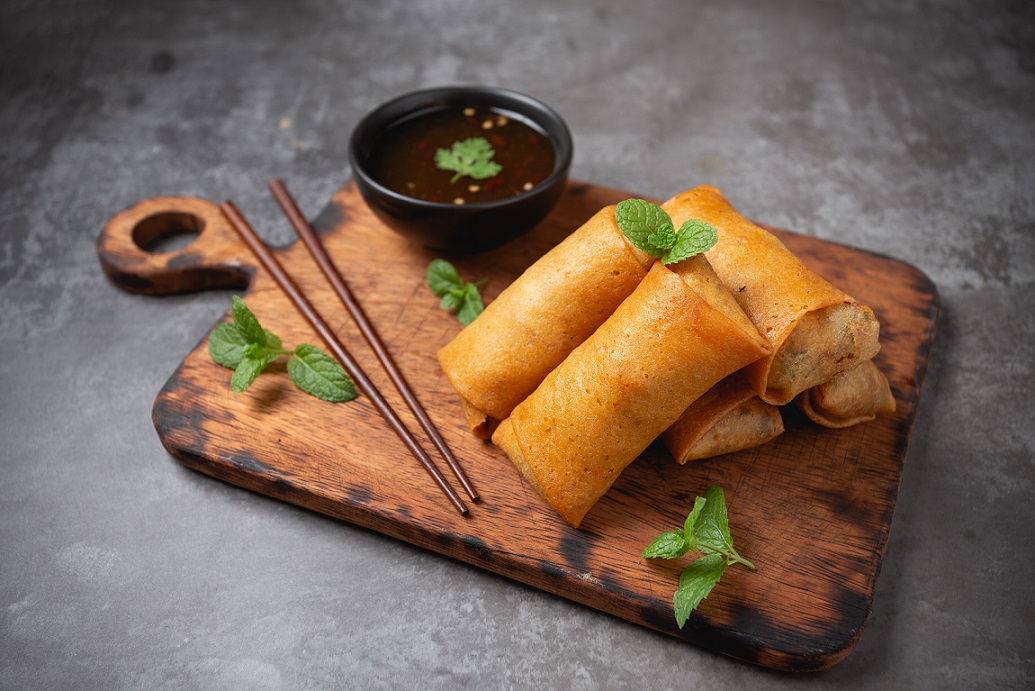 order now
---
Dumplings
Dumplings, usually boiled, are served during Chinese New Year because they symbolise "luck" wrapped inside and bring great wealth in the coming year. Not only that, but the shape of the dumplings also resembles silver and gold ingots that symbolise wealth too. It is no wonder that people say, the more dumplings you eat, the more money you'll make!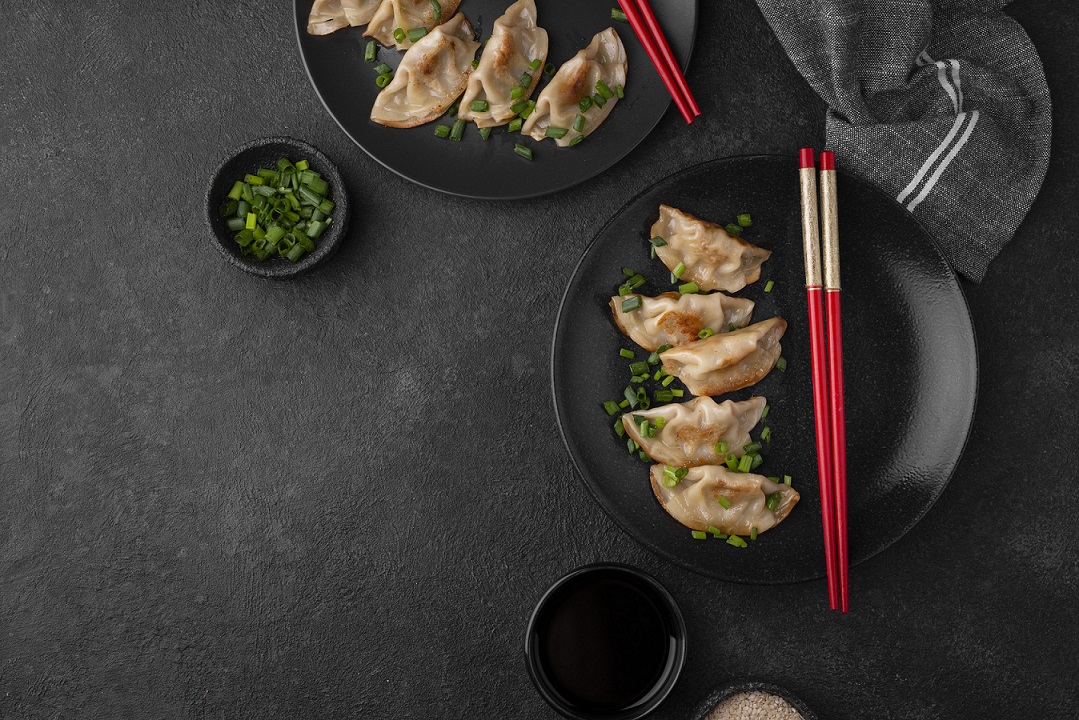 order now
---
Chinese New Year Preparation
Preparations for Chinese New Year usually begin at least a week before the actual date. This is because families will need to shop for ingredients, drinks, snacks, new clothes, and decorations. Moreover, visiting relatives and having guests over is a big part of Chinese tradition. To prepare for the new year, it is essential to clean the house and throw away unwanted rubbish to remove bad luck. It is also a practical tradition to ensure that the house is ready for the family reunion and guests during Chinese New Year as cleaning, especially sweeping, is not allowed on the first day of the celebration. We know it can be overwhelming to balance work and Chinese New Year preparations, but don't worry! With pandamart, you can get your cleaning supplies and house essentials delivered to you when you need it.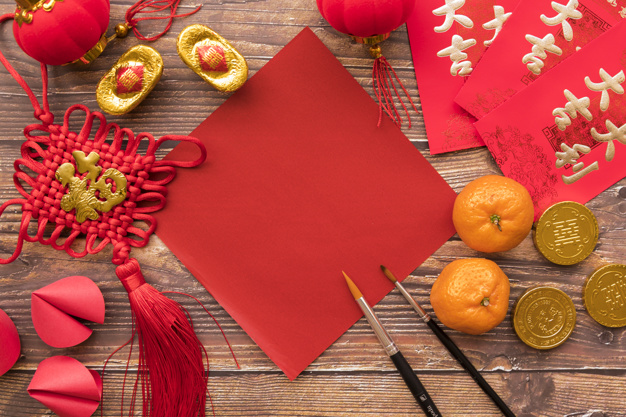 order now
Be prepared with the shops near you
---
Chinese New Year Gift Ideas
The Lunar New Year is also a time for sharing joy and showing generosity. Often, Chinese families or business owners will receive gifts such as hampers, fruit baskets, alcohol, flowers, canned abalone and health products, to name a few. A brightly coloured greeting card (typically red, yellow or gold) usually accompanies the gifts. Common gifts are usually tikoy and mandarin oranges as they are affordable and signify the abundance of prosperity.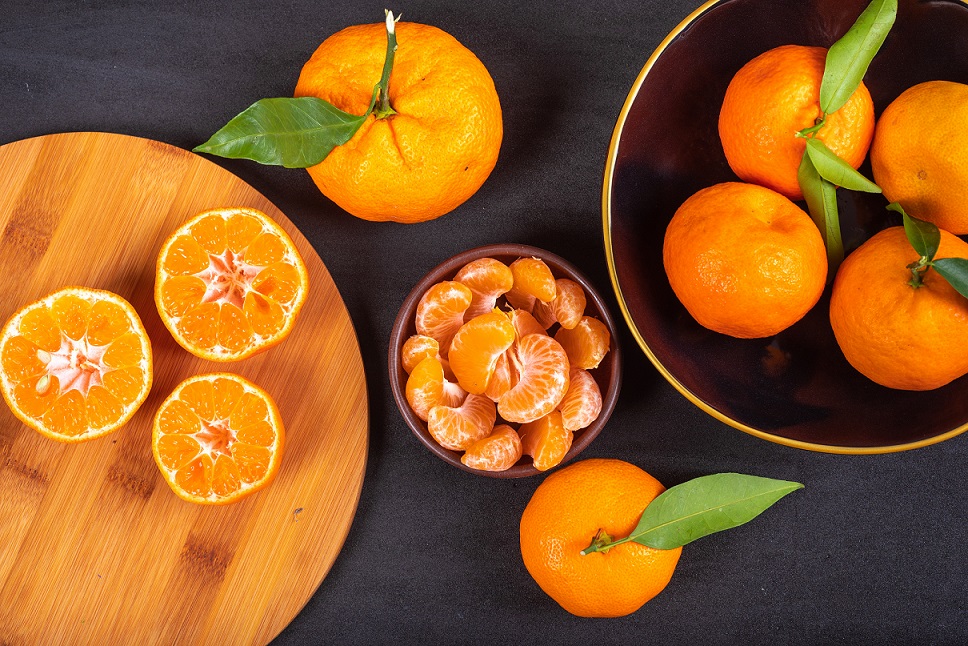 order now
Search for some gifts in the shops
---
Best CNY Deals in the Philippines
We have prepared some amazing deals to make your Chinese New Year celebration even brighter! Enjoy P88 OFF a minimum spend of P488 this CNY with code: CHINESENEWYEAR (valid all-day, daily for food delivery and pick-up; first 3,500 vouchers a day; valid Feb 5-12, 2021). Many restaurants and shops are offering special CNY menus and products. Here are some of the CNY deals from your favorite restaurants on foodpanda! You can always find more deals on our deals&vouchers page!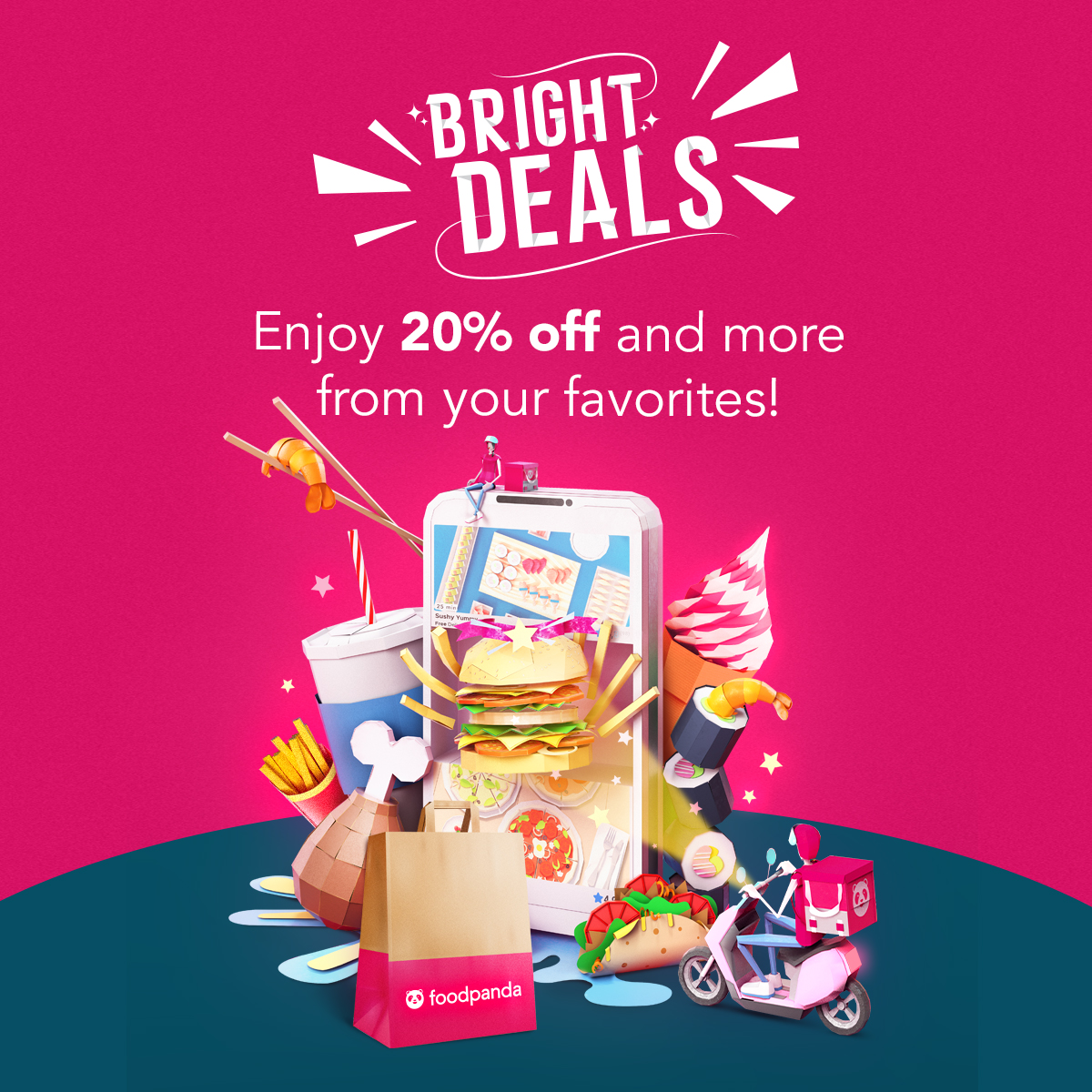 more deals
---
More interesting facts about Chinese New Year in the Philippines
There are Chinatown districts in Manila
Locals gather and crowd in Manila's Binondo district, the primary Chinatown and other cities to watch the parades of lion and dragon dances. The lion dance comprises two dancers, one controlling the head and another at the tail end. On the other hand, a dragon dance consists of eight or more people holding up the dragon body using poles.
What is the greeting during the Chinese New Year?
Most Chinese Filipinos speak the Hokkien dialect, and the greeting is "Kiong Hee Huat Tsai". Meanwhile, the Cantonese version is "Kung Hei Fatt Choi", and the Mandarin version is "Gong Xi Fa Cai". Generally, they all mean "Congratulations and may you prosper!".
What are other popular Chinese New Year foods?
Aside from the ones mentioned above, there are more dishes served during the event:
Abalone: it is a delicacy in Chinese communities due to its health benefits. The expensive sea snail is also a symbol of wealth and abundance.
Hopia: a popular Filipino pastry made of thin, flaky pastry filled with mung bean paste. Its round shape is a symbol of good fortune among the Chinese.
Pancit Canton: a type of lo mein or tossed noodles, often served during celebrations like birthdays to symbolise long life. There are many variations of the dish using different ingredients and combination of flavours.
Pomelo: or suha, is a local citrus fruit with thick green skin but a white pulp that tastes bitter.
Lapu Lapu: Locals know it as "lapu lapu", but in English, it means groupers. Steamed fish is a must during Chinese New Year because it symbolises wealth. There will be leftovers at the end of the meal as the surplus means "surplus of wealth".
What is the must-try Chinese New Year food?
Almond Cookies: These crunchy, flavourful cookies are typical treats during the festival. Their appearance is similar to coins, so people buy and make the cookies to signify good fortune.
Sunflower Seeds: These addictive snacks are a popular choice because of its abundant flavours. Not only that, but families also serve sunflower seeds in hopes of grandchildren as they symbolise fertility.
Peanut Cookies: These melt-in-your-mouth cookies are made with peanuts blended with rice flour and oil. One of the easiest cookies to make, they are a favourite in most Chinese households.
Mandarin Oranges: The fruit is auspicious and coveted during Chinese New Year because its name in Chinese sounds similar to "gold". Besides, the bright colour and round shape of the fruit symbolises abundant prosperity.
Pancit Bihon: Similar to pancit canton, the noodle dish is commonly served during celebrations as a symbol of longevity. The significant difference is that pancit bihon is made of thin, translucent noodles.
Can you order Chinese New Year food in the Philippines online?
Absolutely! We have partnered with local restaurants and shops so you can enjoy your favourite Chinese dishes during the festive season. You can discover more restaurants that are available to deliver in the Philippines.
Order food
Order grocery
Best Deals