Popular products
Popular products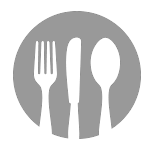 Grind Burger
100% USDA beef, brioche from the oven, vine ripe tomato, iceberg, sweet onion, american cheese and Tiny's secret sauce .
Crispy Chicken Wings
Sriracha spiced wings, blue cheese dressing.
Sliders
Three mini Grind burgers, 100% USDA ground beef on brioche with onions and pickles.
Warm Chocolate Chip Cookie
₱95.00

White Ice Cream

₱195.00
Indulge
Swiss, cheddar and bacon sauteed mushrooms and onions.
Popcorn Shrimp
Tempura batter, unagi sauce and wasabi aioli.
Jamaican
jerk chicken on toasted ciabatta bread mango chutney, chimichurri, roasted peppers.
Cuban Sandwich
18 hour sous vide pork, dijon mustard blend, house made pickles, emmental cheese, side of mojo aioli and salted saba chips.