The Most Romantic Holiday - Valentine's Day Celebration!
Valentine's Day is a day to celebrate loved ones, especially your life partner. The romantic occasion is celebrated on February 14. In Filipino, the celebration is called "Araw ng mga Puso". The day itself has been largely commercialized worldwide, but in the Philippines, it is a day to express your feelings and treasure your loved ones. As such, foodpanda is here to help make the Valentine's Day celebration in the Philippines a memorable one!
Valentine's Day in the Philippines: Origins and Traditions
Valentine's Day gets its name from the patron saint of lovers, St Valentine. The celebration of Valentine's Day itself is said to originate from a Roman festival called Lupercalia. The church decided to make the occasion to remember the patron saint of lovers and picked February 14 as the day of celebration. The date has since been marked globally as Valentine's Day. In the Philippines, the day is generally celebrated with gift and card exchanges. It is also a day where many people choose to profess their love and initiate courtships. Mass weddings and vow renewals also commonly take place on this day.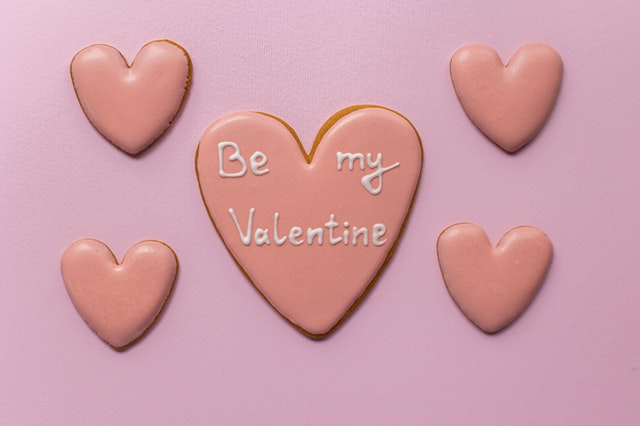 ---
Valentine's Day Celebration
For lovers, Valentine's Day is usually celebrated with classic traditions like gifting roses, chocolates and enjoying candlelight dinners. Since Filipinos are true romantics at heart, you can find many romance-themed offers in restaurants, shopping malls, florists, and carnivals. No matter how extravagant or simple, your loved one will surely appreciate the effort and thought put into making the day special. On the other hand, there's nothing wrong with being single! Whether you are shy, still looking for the right partner or happily single, the day can be equally as special with the many "Singles Only" parties held in big cities. So, if you just want to have fun with friends, enjoy a lovely dinner or want to meet new people, there's always something for everyone!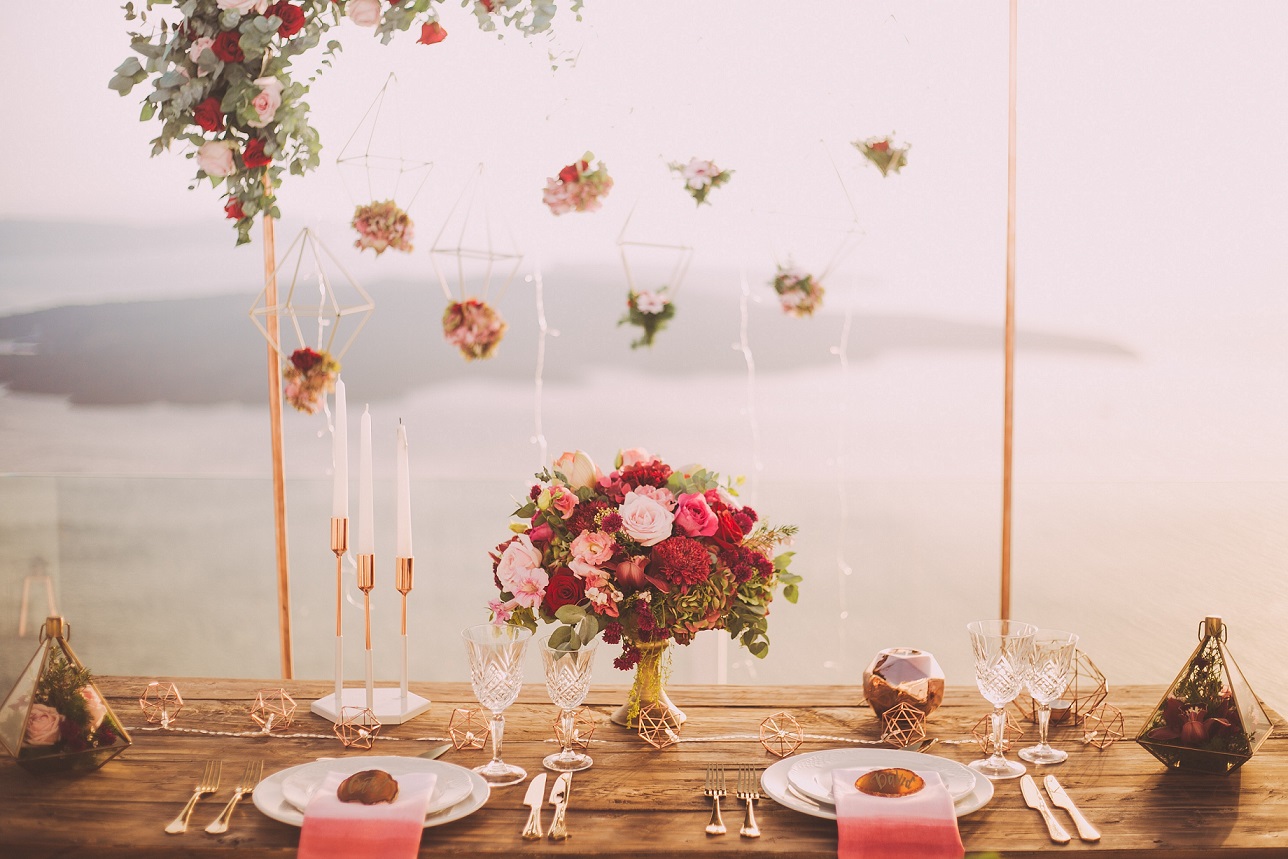 ---
Brunch Ideas - For a sweet start to the day
Valntine's Day 2021 is on Sunday. Hence, what a lovely start to the day would be to brunch together at home. This way, couples get to enjoy a peaceful morning with some pandesal, donuts, or bagels, served with some coffee or tea. Not only that, but you can also surprise them with homemade brunch served in bed or even with delivery of their favourite brunch food and beverages to their doorstep!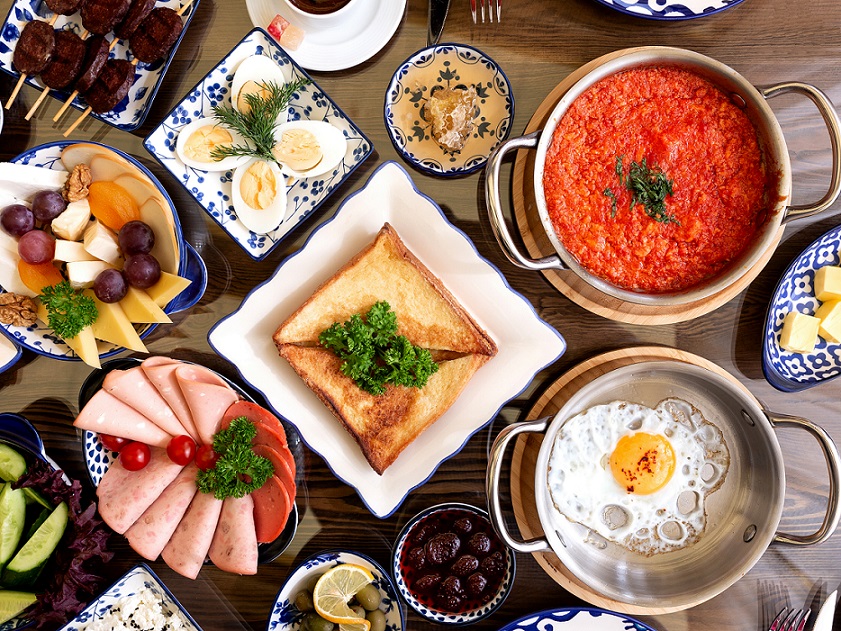 order now
Order Valentine's Day Brunch in Manila
---
Valentine's Dinner Ideas – The way to the heart
Restaurants fully booked for Valentine's Day? Saving up for marriage and a house together? No matter the reason, Valentine's Day dinner doesn't have to be at a fine dining restaurant to be meaningful. Especially for couples with children, a simple dinner at home to celebrate your love is no less special than a night out. If both of you have had a rough week, then a casual, no-fuss dinner can help you relax and enjoy each other's company. Some dinner ideas include a home-cooked dinner, recreating your first date meals or even ordering comfort food for a cosy night in.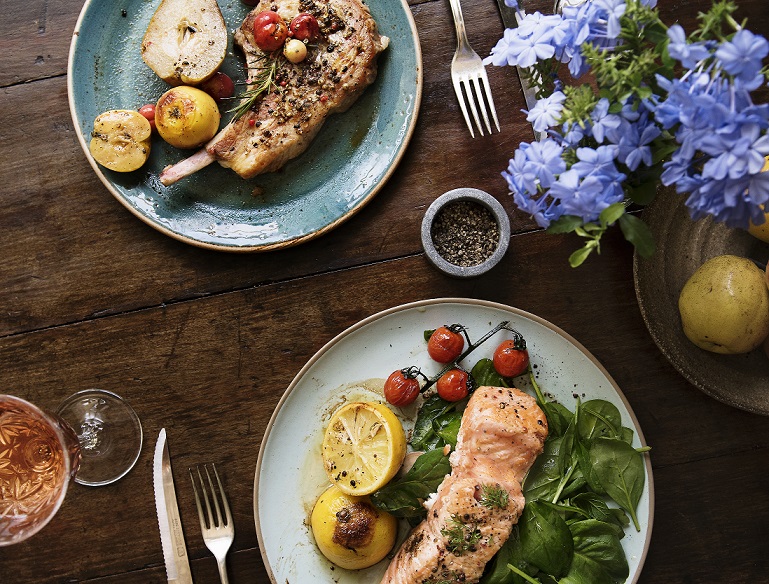 order now
---
Leave some space for dessert!
Make your Valentine's Day sweeter with dessert. From ice cream to cake, there's so many to choose from! You can have chocolate cake, red velvet cake, donuts, or even cupcakes. It's even more impressive if there's a special greeting written on it. Can't make up your mind? If you and your partner can't decide on a single dessert, sharing multiple desserts is the perfect compromise.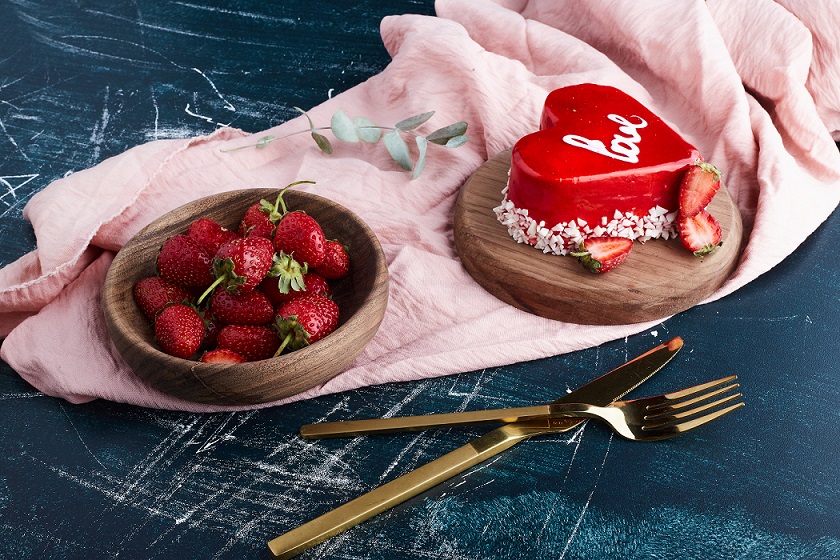 order now
---
Valentine's Dinner DIY: Pasta Recipe
Garlic and mushroom pasta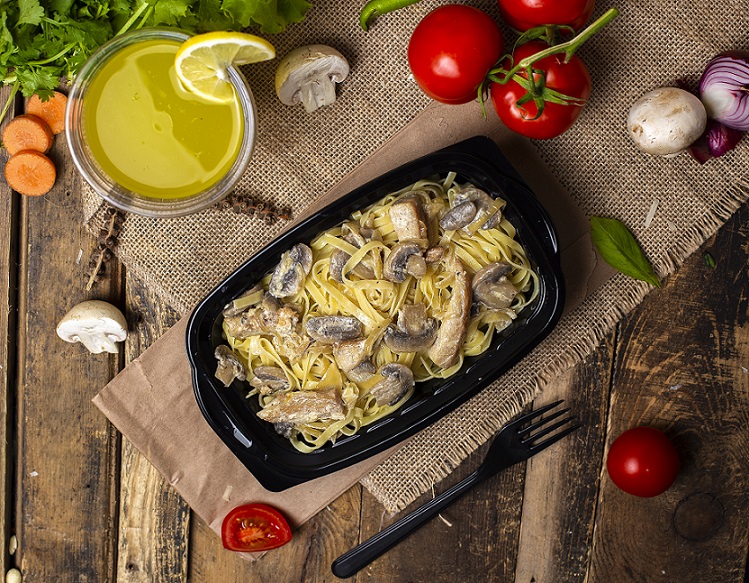 Planning a romantic Valentine's Day dinner? Here's a simple recipe for garlic and mushroom pasta that will ensure it's a night to remember.
Ingredients

¼ cup of olive oil

30 pieces of button mushroom, cleaned and sliced thinly

1 pack of whipping cream

½ teaspoon of salt

1 ½ head of garlic, peeled and crushed

Parmesan cheese, to serve

500 g of linguine noodles, cooked according to package instructions
Directions
1. Heat the olive oil in a saucepan over medium heat until it's hot. Add mushroom and salt, then stir and cook for about 10 minutes or until the mushrooms are browned. Remove from the pan and set aside.
2. Lower the heat and add the garlic. Cook for 3-4 minutes or until the garlic is soft but not browned. Next, stir in the cream and mushrooms, and season with salt and pepper.
3. Stir in the cooked linguine noodles. Top with grated parmesan cheese and serve while it's hot. (Tip: You can also add crispy fried shallots for an extra crunch).
Prep time:
Cook time:
Total time:
Yield: 6
get ingredients
Get ingredients from the shops near you
Valentine's Day Preparation
Getting your place ready for Valentine's Day? If you're living with your partner, a clean house can be a wonderful surprise for your partner. Moreover, you may also need to make sure that you have all you need to clean, cook and even decorate the house before the special day's arrival. Some things you might need to prepare for Valentine's Day are balloons, wine, cleaning supplies and candles, to name a few. If you're rushing to prepare and have no time to leave the house, our foodpanda shops have all you need to make the night a success.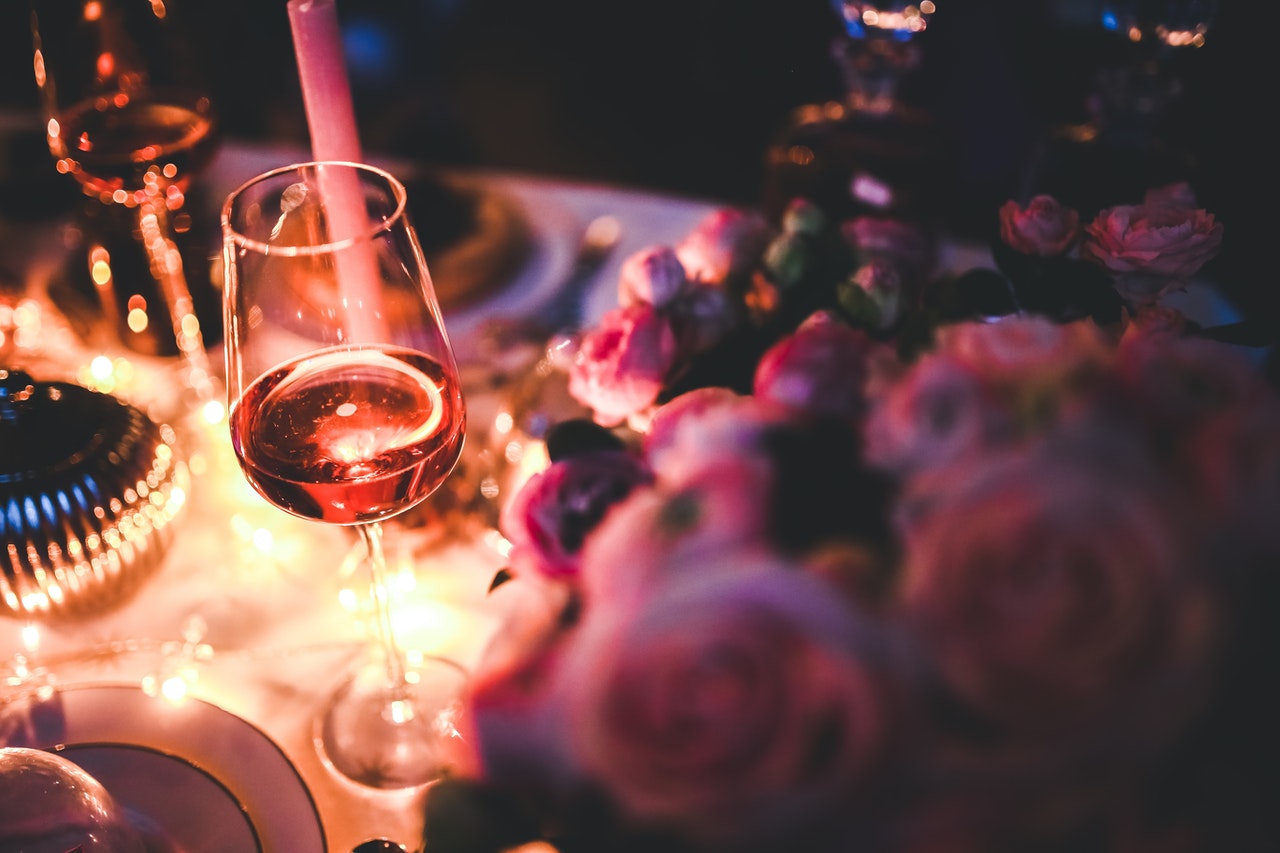 order now
Be prepared with the shops near you
---
Valentine's Day Gift Ideas
Traditionally, couples will exchange gifts and cards on this special day. Not only that, but you can also surprise your partner at work with a delivery of flowers or chocolates. Make your Valentine's Day a memorable one by gifting your partner jewellery such as commitment rings. Most importantly, you have to remember that while a gift would be appreciated, it is not the monetary value that counts. What matters most is that your gift comes from the heart. If you're running behind schedule, you can count on foodpanda to deliver what you need!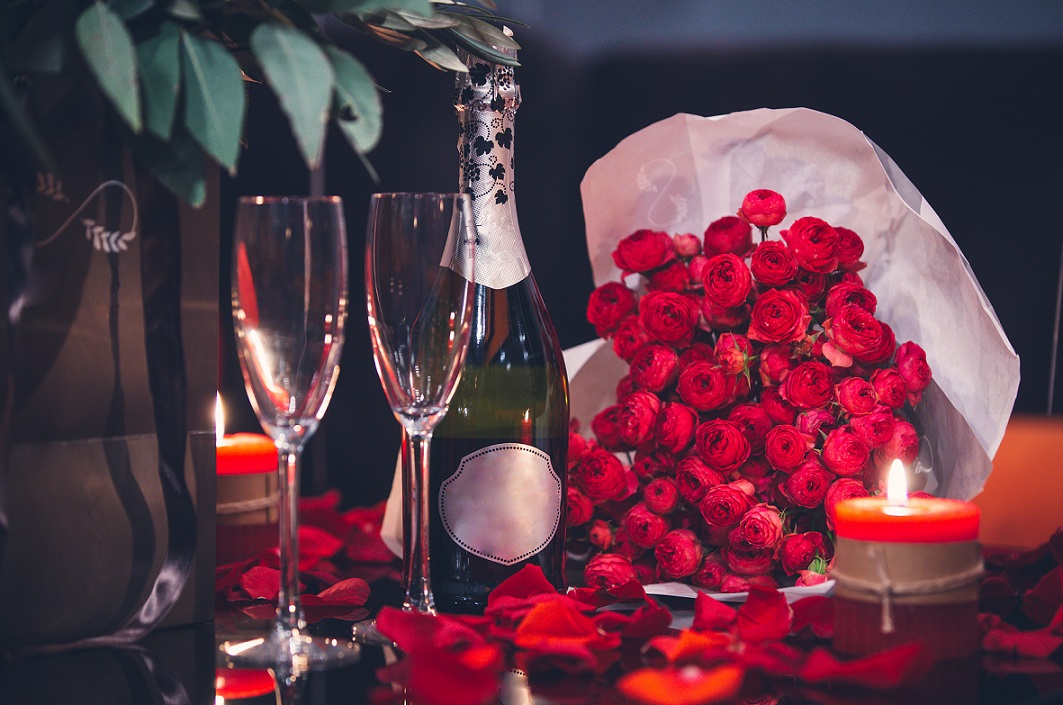 order now
---
Best Valentine's Deals in the Philippines
We have prepared some amazing deals to lighten up your Valentine's Day celebration, no matter if you are going to spend it with your significant other or as a proud single!
Enjoy P111 OFF minimum spend of P499: SINGLE (valid all-day, daily for food delivery and pick-up; first 3,500 vouchers a day; valid Feb 13-20, 2021).
Enjoy P143 OFF minimum spend of P699: TAKEN (valid all-day, daily for food delivery and pick-up; first 3,500 vouchers a day; valid Feb 13-20, 2021).
Enjoy P38 OFF minimum spend of P234: COMPLICATED (valid all-day, daily for food delivery and pick-up; first 3,500 vouchers a day; valid Feb 13-20, 2021).

Many restaurants and shops are offering special festive Valentine's menus and products. Here are some of the Valentine's deals from your favorite restaurants and shops on foodpanda! You can always find more deals on our deals&vouchers page!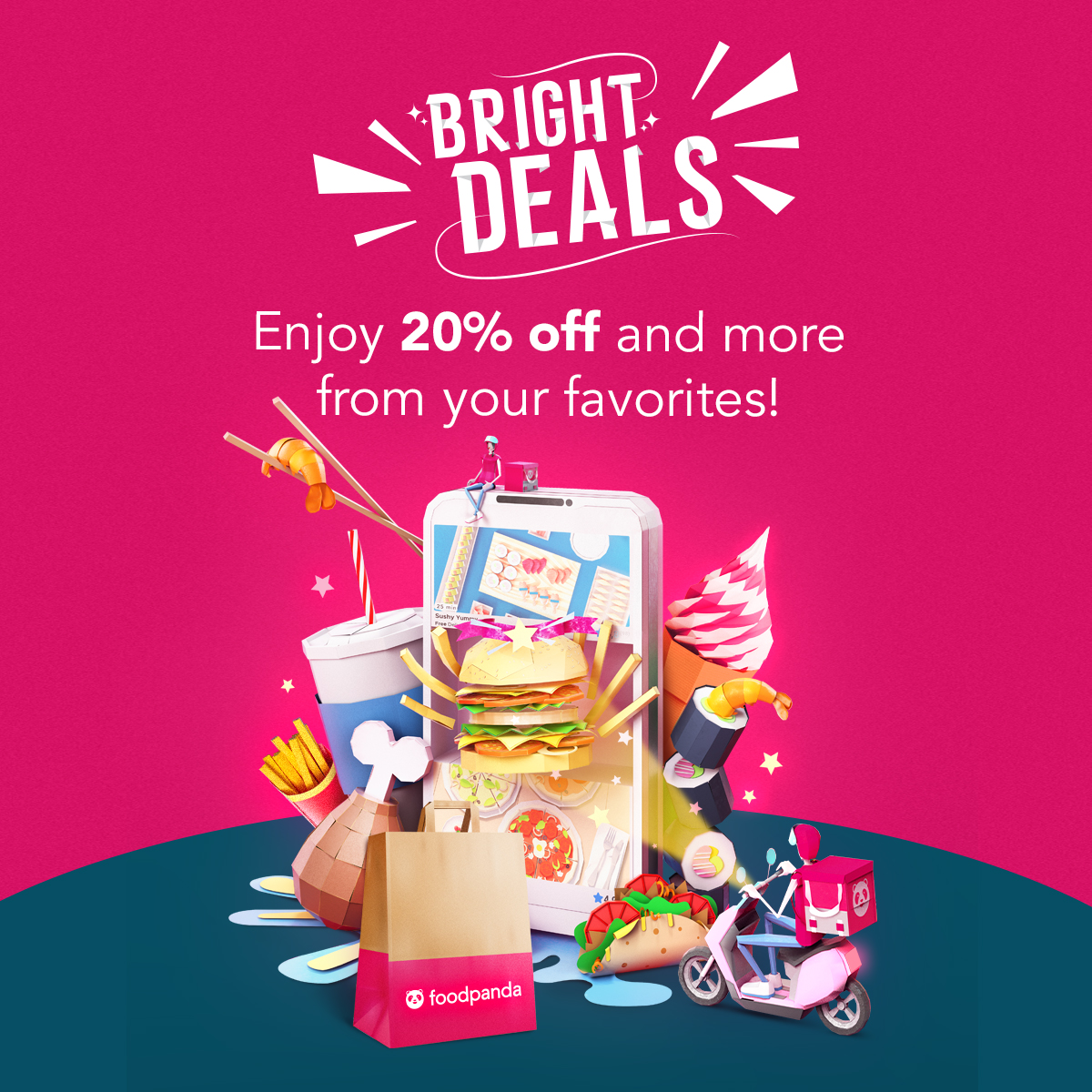 more deals
---
Interesting Facts about Valentine's Day in the Philippines
The Philippines had two record-breaking kissing events!
The people of the Philippines came together to lock lips in an event called Lovapalooza. In 2004, more than 5,300 couples were present in a mass kissing record attempt to beat the previous Guinness World Record of 4,445 couples held by Chile. However, this record by beaten by 5,875 couples in Hungary in 2005. Then, the Philippines reclaimed the record in 2007 with 6,124 couples kissing in Pasay. Unfortunately, the record has now been beaten by other entries, but the Philippines' attempts were remarkable all the same.
What are other popular Valentine's Day dishes?
Aside from the ones mentioned above, here are some other dishes perfect for the special occasion:
Pizza:A dish originating from Italy. It is made typically of flattened dough, spread with a base sauce and other toppings. It is then baked at a high temperature, conventionally using a wood-fired oven.
Sushi: A Japanese dish consisting of vinegared rice rolled or formed into balls and served with a variety of ingredients, including seafood and vegetables.
Pasta: Pasta is a type of noodle made from unleavened dough of wheat flour mixed with water or eggs to form into sheets or shapes, and boiled.
Pandesal: Or pan de sal is Filipino and Spanish for "salt bread". This is a standard bread roll in the Philippines that is actually sweeter than salty.
Steak:Typically a thick slice of meat, especially beef, sliced across muscle fibres or bone. It usually is grilled or pan-fried.
What are the must-have Valentine's Day desserts?
Ice Cream: Typically eaten as a snack or dessert, it is a sweet and frozen dessert. It is made from cream, milk, sugar and proteins.
Chocolate Cake It is a cake made with chocolate or cocoa. The ingredients are mixed in a bowl, poured into a cake tin and baked in an oven until fully cooked.
Mango Float: A popular no-bake dessert in the Philippines that is also known as Mango Royale and "crema de mangga". This Filipino icebox cake is made with graham crackers, whipped cream, sweetened condensed milk and ripe mangos.
Cheesecake: A sweet dessert made up of one or more layers. The thickest layer consists of a mixture of cream cheese or cottage cheese, eggs and milk. The bottom layer is usually a crust or base of crushed crackers or cookies.
Buko Pie: A traditional Filipino dessert consisting of flaky pie crust combined with a creamy coconut filling. It is prepared with "buko", a young coconut's flesh cooked in plain or condensed milk, cream and sugar until it turns into a creamy custard.
Can I order food for Valentine's Day in the Philippines online?
Yes, of course! We have partnered with local restaurants and shops so you can enjoy your favourite Valentine's Day meal in the comfort of home. You can discover more restaurants that are available to deliver in the Philippines.
Order food
Order grocery
Best Deals